Student Leadership Store
Thank you for your support of student activities!
Thank you for shopping with TASC.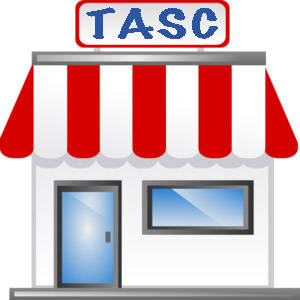 Shipping Method: 

USPS 

(Typical delivery times anywhere in continental US are between 3 and 7 business days) Expedited shipping not available.

An invoice is created separately for graduation cords, patches, stickers, and books. (System does not combine separate entries into one invoice.)
Order Online
Leadership Paperback

 books, view 

list
Submit paperback book order request: [email protected] and she will reply with an invoice/shipping cost.
 STICKERS for Sale $1 each: first row left to right stickers (1&2) are circular- 3in. x 3in. ; right is 3in. x 1in; Second row from left to right (Nobody...) 2 1/4in x 2in.; 2in. x 2in.; right is 2in. x 2in.
Each cost $1 plus shipping