2021-2022 TASC State Service Project

     In the face of a global pandemic and its consequent isolation, millions across the state of Texas struggled to maintain mental wellness as they lost important connections that help navigate difficult situations. Since the pandemic began, it is increasingly obvious that students are more stressed than ever, and many teachers, overwhelmed by the "new normal," lost ground. For these reasons, efforts to address mental wellness for all students and staff by reinforcing and restoring lost connections on our campuses is the perfect focus for the 2021-2022 TASC State Service Project.
     TASC recognizes students are not mental health experts, nor do we seek to be. However, we can promote awareness and resources about self-care and the responsibility for one's own mental wellness. We can plan intentional activities designed to promote community and belonging, and we can show appreciation for those on our campus who support us in these efforts.
Through this service project, we hope to do the following:
Build community on our campuses by providing activities and events that connect students to students, connect students and staff, and connect both with mental wellness resources, and support organizations that seek to improve mental wellness.
As a state association, our goals are to document the following:
At least 1,000 projects designed to enhance positive connections on campus (students, staff, and resources)
At least 10,000 service hours dedicated to projects enhancing student, staff, and/or campus mental wellness
At least 1,000 appreciation projects for safe school teams (counselors, SROs, nurses, principals, social workers, etc. Your safe and supportive school team will be identified on campus and may include principals, support staff, etc.)
At least 5,000 social media posts sharing resources, projects, and awareness regarding mental wellness (tag @tasc_stuco and hashtagging #roadmap2wellness)
At least $10,000 in goods and monies donated to organizations that promote mental wellness or support people experiencing stress (to include food drives, clothing drives, school supply drives, foster care agencies, etc.)
At least 100 posts of anecdotal photo/video evidence sharing positive impact of Road to Wellness projects (tag @tasc_stuco and hashtagging #roadmap2wellness)
Our Roadmap to Wellness suggests projects and resources intended to build the following:
A Connected Student Body: any activity that is intentional about connecting students personally to one another in order to build community and relationships
A Connected Campus: any activity that seeks to connect staff members with one another and with students in a positive manner or that seeks to show appreciation for those who contribute mental wellness on the campus community
A Campus Connected to Resources: the sharing of resources and information that promotes mental wellness
TASC challenges you to go beyond "brownies in the breakroom" and simple meet and greets to create intentional projects focused on building connections that make a campus a place where students and staff feel and know it's OK to say, "I'm not OK." Now is the time to help students and staff create a campus culture where every individual feels comfortable and connected and where mental wellness resources exist for those who need them.
The time is now, TASC, to build the relationships necessary for mental wellness and which are essential to success in school and life.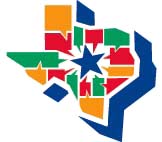 Yours in Leadership,
Mason Stapleton, Alondra Romero, Morgan Sanford, Kaitlyn Marsh, and Andrew Hanes
---
 See below for suggested activities and resources for the year as well as other activities:
Would you prefer the suggestions for activities presented in the Yearlong Roadmap to Wellness one month at a time?  If so, here they are (with thanks to the Michigan Association of Student Councils for the graphics).